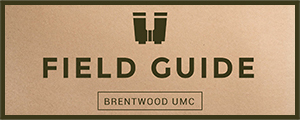 Get your Daily Field Guide via Facebook by following us here
OR
by following us on Twitter
In 2017, we are challenging our BUMC community to join together with the Daily Field Guide. The Field Guide is like a map for your journey: daily scripture readings, meditations, prayers, and reflections in your email inbox or on your social media feed. This guide will point you in the right direction for the day. Sign up today and grow deeper in your faith this year.
This Field Guide is a great way to start a daily devotional practice, or to add into your daily routine. You can start receiving the Field Guide on January 7th, but only if you sign up using the button or links above.