True peace and healing…can be found when you sit alone and quiet your mind. The question is, can you quiet your thoughts enough to sense the life existing in the silence? – James Redfield
May 12, 2018
Haney Hall
Brentwood United Methodist Church


Learn how to cultivate compassion, gratitude, and joy to develop a sense of balance and well-being. Broaden and deepen your spiritual life and improve your relationships with yourself, your loved ones, and with God.
Love the Lord your God with all your heart and with all your soul and with all your mind and with all your strength. The second is this, to love your neighbor as yourself. There is no commandment greater than these. - Mark 12:30-31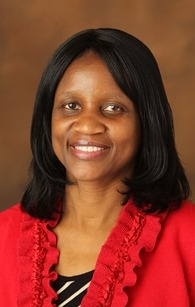 Dr. Monicah Muhomba, our leader for this retreat, is a psychologist and works in the Behavioral Health Interdisciplinary Program at the Veterans Affairs Hospital in Nashville. She is a speaker and trainer. Before joining the VA, she was Training Director and Assistant Professor of Clinical Psychiatry in the Department of Psychiatry and Behavioral Sciences at Vanderbilt University Medical Center. She maintains a faculty appointment at Vanderbilt.
---
Registration information
Early bird registration cost of $25 (ends April 15th)*
Fee is $30 after April 15th.
Lunch is included in the cost.
Retreat schedule
Saturday, May 12
9am- Check in begins
9:30am- Program begins
4:30pm- Program concludes
Email or Call Pastor Allison Gossett at or 615.324.7243 with any questions
*Early Bird discount will be applied at checkout