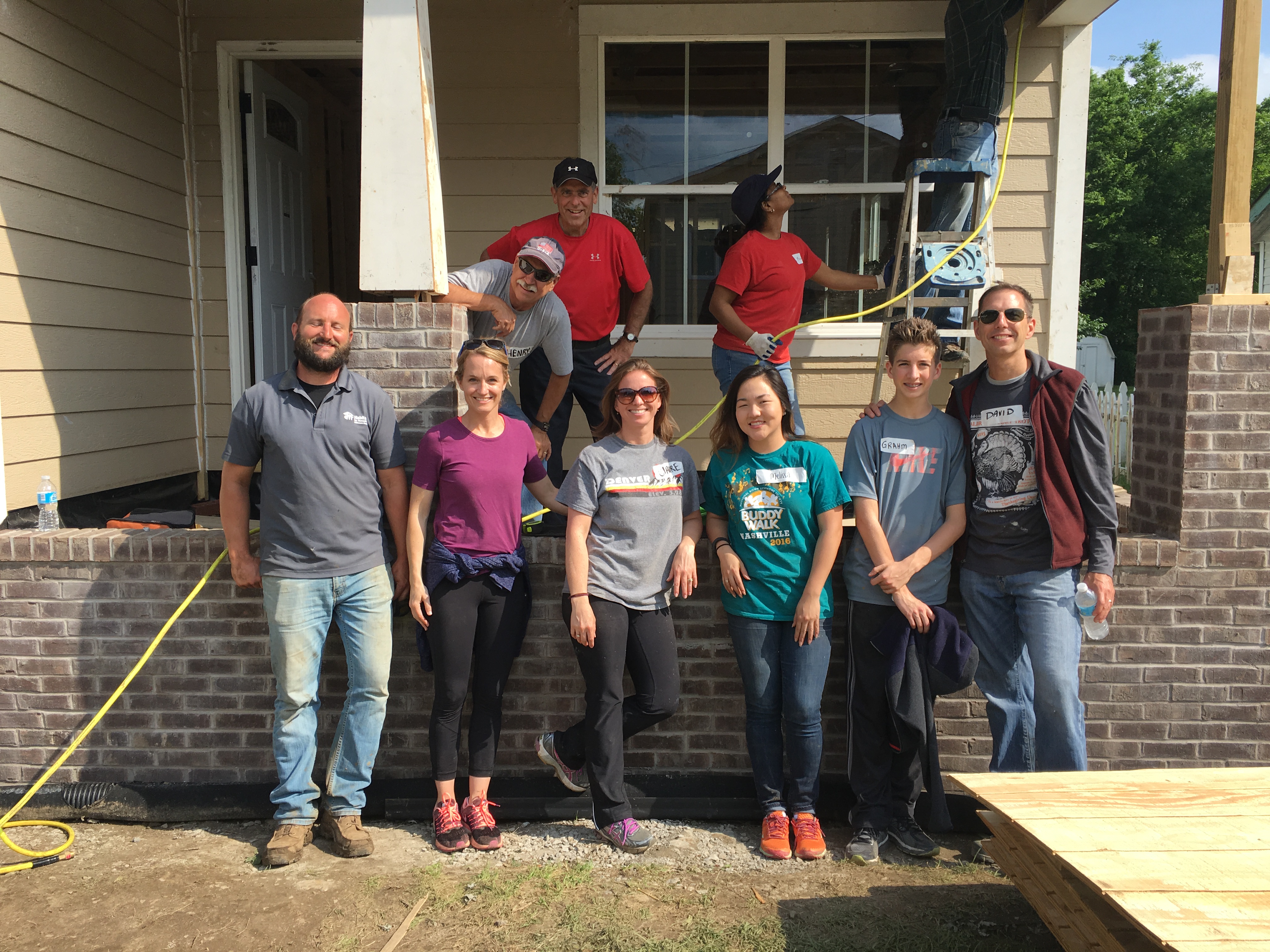 Habitat for Humanity 2018
BUMC partnered with Habitat for Humanity in April to build a home for Vanesia Brown and her son and daughter in Columbia, TN, to learn more about the Brown Family, please click here.
---
The Housing Initiative ensures that all our neighbors have a place to call home and that local ministries have spaces to flourish. This lay-led ministry recruits and empowers our members to serve and address the need for affordable housing, for schools for vulnerable children, for playgrounds in low-income neighborhoods, for the repair of our neighbors' homes, for spaces for effective ministry, and for the refurbishment of worn-out United Methodist Churches that are engaged in mission with their neighbors. As a church, we value these spaces as avenues for making disciples of Christ for the transformation of individuals, families, communities, and ultimately our world.