Orphan, Foster and Adoption Ministry (OFAM) began as a support group for families that were in the process of adopting or had previously adopted. As this group grew we formed a team that serves to facilitate conversations with our church on behalf of orphans and foster children. Our mission is to intentionally care for orphans, foster children, and adoptive and foster families as a means of discipleship. We strive to raise awareness about orphans and foster children locally and globally to share with our BUMC family.
May is Foster Care Awareness Month
OFAM would like to recognize any individuals that are currently or have ever worked with foster kids. If that is you we would like to show you we appreciate you! Please contact Regina at to pick up a gift from our OFAM team.
November is National Adoption and Orphan Awareness Month
Join us on November 12, 2017 in worship as we highlight this special day.
Easter baskets: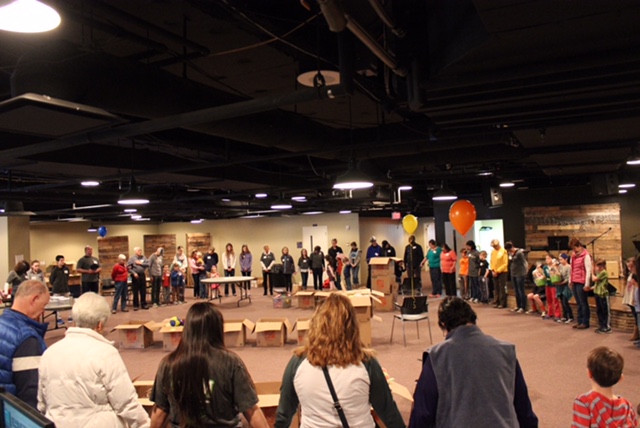 The Brentwood UMC Orphans, Foster, and Adoption Ministry (OFAM) teams up with our congregation annually in giving Easter Baskets to over 450 children in foster care in Williamson and Davidson County. It is a great way to share God's love and the message of Christ with the children and youth in our community!
There are four ways to participate:
1) Supply items to go in the baskets.
2) Support the communion offering for OFAM to cover needed supplies like the baskets and wrapping materials.
3) Help us pack the baskets in the late winter/early spring in the Brentwood UMC Family Life Center (Gym). This family friendly event is a fun and exciting way for whole families to serve. 100 volunteers needed. Our 2018 Date coming soon!
4) Help us deliver the baskets to local organizations after we are done packing- about 12pm!


Our Partners and other opportunities for serving:
Monroe Harding – Monroe Harding has a singular mission: changing young people's lives. Monroe Harding turns the dreams of young people into reality by creating opportunities for them.
Safe Families for Children – In partnership with Bethany Christian Services, Safe Families for Children provides families experiencing temporary crises with support from host families.
Miriam's Promise – Miriam's Promise stands in the gap, building bridges through crisis pregnancy counseling and child placement services. They offer assistance for domestic, international and independent adoption, as well as post-placement services.
Christian Alliance for Orphans – The CAFO Summit inspires and equips Christians to care for orphans with wisdom-guided love.

For more information about our partners and how you can get involved, contact .