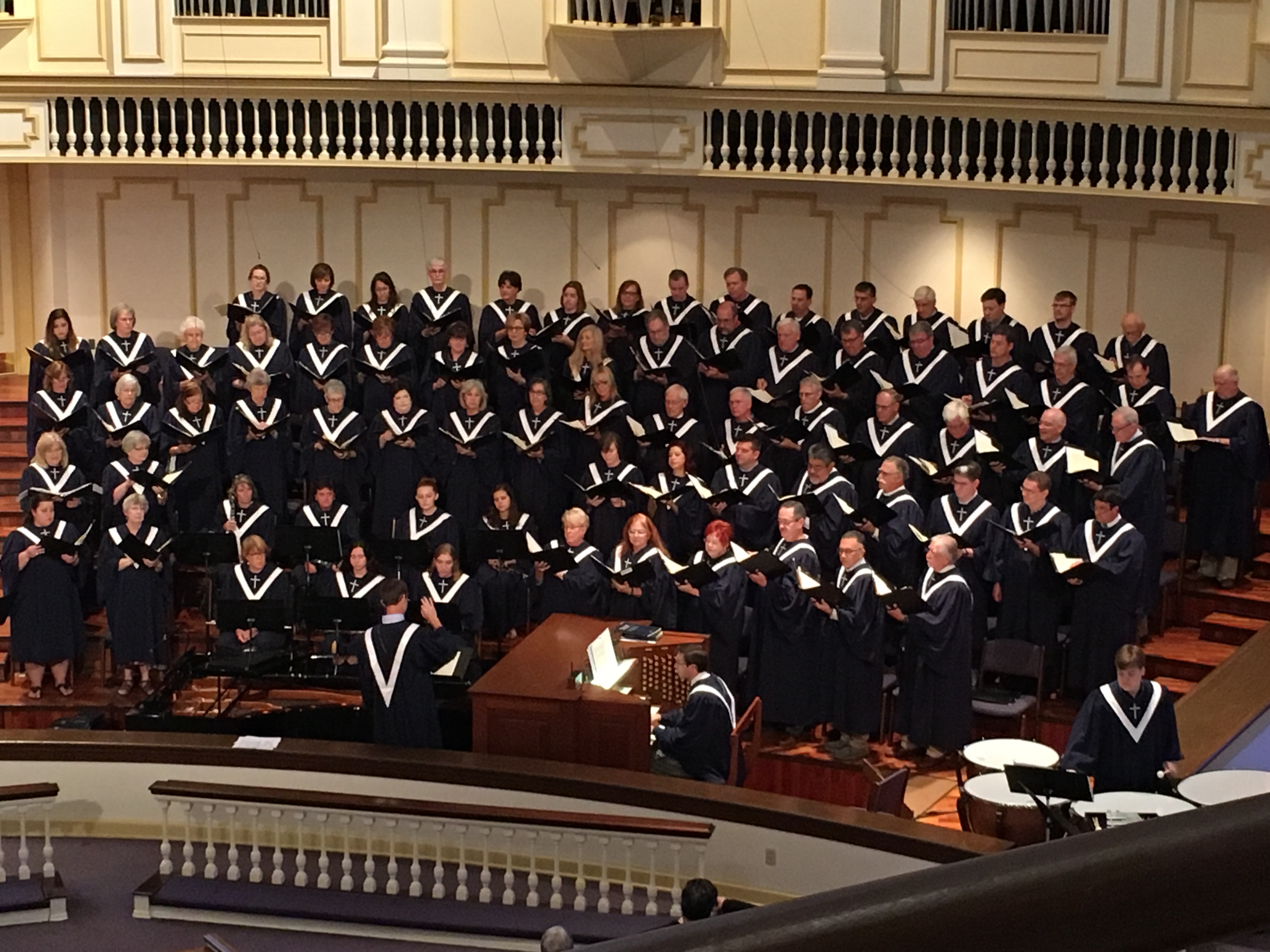 Mission: BUMC Chancel Choir seeks to glorify God as we lead the congregation in worship, through music, and in supporting, caring, and praying for one another in Christian love.
GENERAL INFORMATION: Rehearsals are Wednesday evenings 6:30 - 8:00pm in the Choral Suite and lead the 11:05am Worship Service each Sunday morning.
---
FREQUENTLY ASKED QUESTIONS
Do I have to audition? No. All you need is a love of music and the passion for singing.
Do I have to be a trained musician? No musical training required.
When does Chancel Choir sing? At the 11:05am traditional service. Warm-ups begin at 10:30am in the Choral Suite. We also sing at special services such as Holy Week and Christmas Eve and present a Christmas "Festival of Carols" each year.
Is a nursery available during rehearsals? Yes. Contact Kelli Huston at
What are rehearsals like? Warm-ups start at 6:30pm on Wednesday evenings. We practice upcoming music in an atmosphere that is fun and laid back. We allow time for announcements and share prayer concerns. Rehearsals end at 8:00 with a prayer.
Where is the choir room? Go down the grand stairway off of the Narthex. Follow the signs for "Music/Worship Ministries" and they will lead you to the Choral Suite. It's directly below the Sanctuary and someone will be there to greet you.
Whom do I contact if I have more questions? Director James Wells - or 615.587.0676
We invite and encourage you to give BUMC Chancel Choir a try! We believe that if you come, you will be blessed by the fellowship and by the music.