See what kind of love the Father has given to us, that we should be called Children of God, and so we are.
I John 3:1
Discovering God's Love
Preschool is an exciting time in the development of a young child. Children rapidly acquire new skills, explore their Independence, and become curious investigators to the world they live in.
While a child is growing phycially and intellectual, they are also growing spiritually. PReschool is a wonderful time to allow to children to begin to explore their faith on their own. In addition to our nursery and Sunday School Ministries, we believe that children should be able to continue to explore their spirituality through reading God's Story (the Bible) at home.
At age 3, we present children with their very own Bible storybook in the hopes that they will begin to develop a love for God and his word as they connect with God through reading the stories of the Bible. A large amount of learning occurs when children read stories over and over again, and it is our prayer that our stories of faith will be written on children's hearts from an early age.
Deep Blue Storybook Bible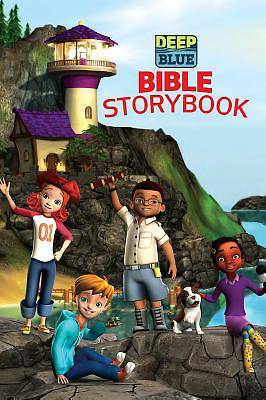 This year we are excited to present our new preschoolers with the Deep Blue Bible Storybook. This Bible contains all the well-loved stories and also coincides with the curriculum that we use in Preschool Sunday School. Children will enjoy seeing the familiar characters that they see in Sunday School and will be able to revist the stories that they hear at church.
Details for this Milestone Event
Due to ministry structure changes, we will not be holding this event for the 2018-2019 school year. If your child is 4 or 5 years old and does not yet have their own Bible, please email