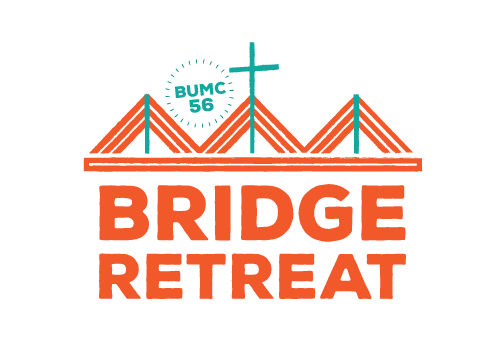 Bridge Retreat is a time of fun, fellowship, and learning in a transition weekend as we welcome the 4th graders into BUMC56 and as we say farewell to the 6th graders.
Bridge Retreat 2018
July 26-29
Thursday July 26 - Movie Night at BUMC 5:30-8:30pm
Friday July 27 - Service Day at BUMC 1:30pm-7:30pm
Mission project, small group competition, dinner, worship and small group time at the church
Saturday July 28 - Cedar Crest Camp
8:00am Drop Off at Church - 9:00pm Pick Up at Church for 4th and 5th Graders; 6th Graders (2017-2018) may stay overnight
Day of fellowship with pool time, a low ropes course, games, worship and campfire
Sunday July 29 - Cedar Crest Camp Overnight for 6th Graders Moving to Student Ministry - Return around 12pm Sunday
6th Graders (2017-2018 6th Grade) will have their own time overnight to bond and prepare to transition to Student Ministry

Cost:
4th and 5th Grade - $110
6th Grade - $135
Parent Volunteers - $20

Registration will be open until July 11!
Last day to cancel and receive a refund is also July 11.