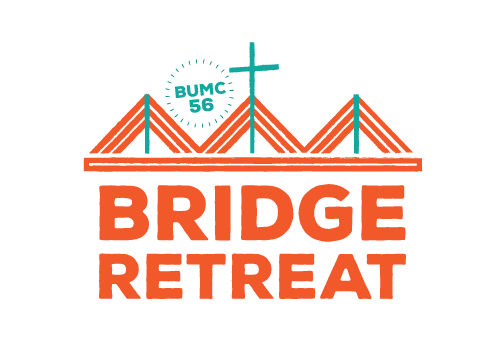 Bridge Retreat is a time of fun, fellowship, and learning in a transition weekend as we welcome the 4th graders into BUMC 56 and as we say farewell to the 6th graders.
Bridge Retreat 2017
Thursday, July 27 - Movie Night at BUMC 5:30-8:30 pm
Friday, July 28 - Fun Fest at BUMC 11 am-3 pm
Worship and small group time at the church followed by an outdoor picnic on the lawn with games, giant inflatables, and more!
Saturday, July 29 - Cedar Crest Camp - 8 am Drop off at BUMC 9 pm Pick up at BUMC for 2016-2017 4th and 5th graders; 2016-2017 6th graders may stay overnight.
We will have a day of fellowship at camp with pool time, a low ropes course, games, worship, and campfire!
Sunday, July 30 - Cedar Crest Camp Continued for 2016-2017 6th graders
6th graders will have their own time overnight to bond with each and student ministry leaders as they prepare to leave BUMC56.
Registration
Registration is open online until July 17 at midnight.
Cost
4th and 5th Grade - $110
6th Grade - $135
Parent Volunteers - $20