Vacation Bible School
June 24-27, 2019
9:00 am to 12:00pm
Vacation Bible School at BUMC is an action packed week full of fun, faith and fellowship and is one of the highlights of our summer. This year, we are excited to bring Cokesbury's "To Mars and Beyond" to BUMC to help kids discover the many wonders of God's universe. Along the way, they'll learn how God walked with heroes of the Bible, and that God is always with them, too. The week will be full out-of-this-world fun, learning, and timeless Bible stories that inspire kids to give glory to God, who is able to do far beyond all that we could ask or imagine!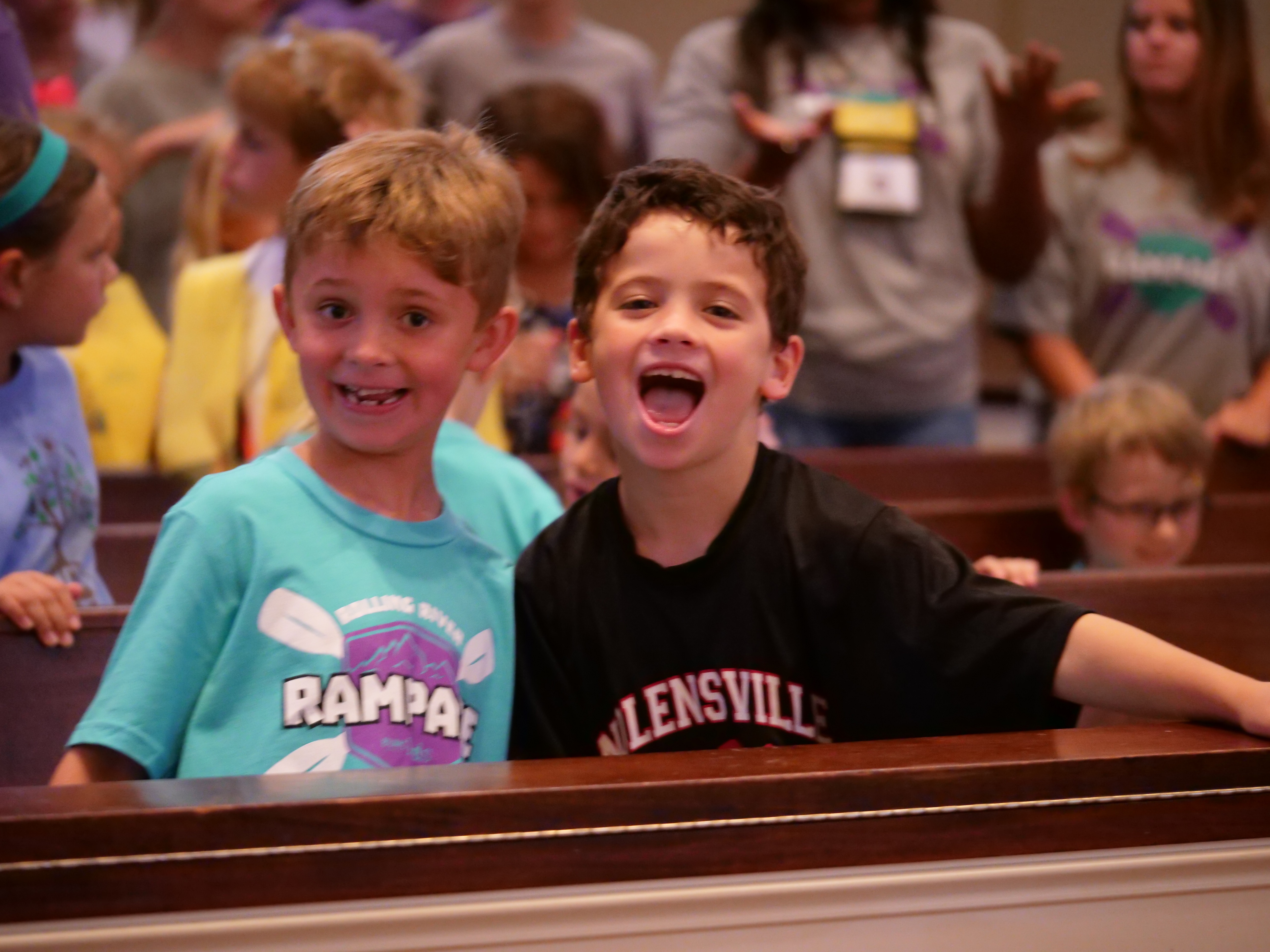 VBS DETAILS
For children who have just completed Kindergarten through 4th grade (2018-2019 school year).
Childcare is available for all children of volunteers
Cost-$10 a child with an option to purchase a t-shirt for an additional $10.
VBS VOLUNTEER OPPORTUNITIES
Invest in the life of a child by volunteering at VBS
Opportunities to volunteer including leading a group or station for Kindergarten through 4th grade age children.
Volunteer perks include:

access to early and discounted registration for VBS age children (completed K-4th)
childcare for all children PreK and younger
free volunteer t-shirt and VBS music CD
a week full of fun, life long memories!

Volunteer opportunities for completed 5th through 12th grades will be available in March!
For questions regarding Vacation Bible School, email