Worship Services, 8:15, 9:45, 11:05
Worship is the heart of our life as a community of faith. Families that worship together are teaching their children what it means to be a people of faith. BUMC embraces children as part of the worshiping community. When you attend worship with your child, be sure to ask the ushers for a Children's Bulletin. These correlate with the Pastor's sermon, and give children an opportunity to explore the content of the sermon and the service on their developmental level.
Nursery (Infants – 3 year olds)
BUMC Nursery offers tender, loving, care for the youngest attendees of our church during Sunday morning worship and Sunday School/Small Groups. (Children may "graduate" to Sunday School classes at 9:30am if age three before August 15 and are fully toilet trained.) Please provide necessary items, such as bottles, diapers, and a change of clothes. Label every item with your child's name. For more information contact Gwen Sass at
Church Time (4 year olds & PreK)
During our 8:15 and 11:05 worship services, any 4 year olds or 5 year olds in PreK may be dismissed before the sermon to Church Time which meets in room C-204. Here children will be cared for by our Nursery Staff and will receive a short, age appropriate bible lesson. This is not required (we welcome all children in all worship services at all times!) but is an option for parents as you teach your little ones what it means to come to church. For more information about Church Time and children in worship, please contact Ellen Garrett at .
Sunday School 9:30am – 10:45am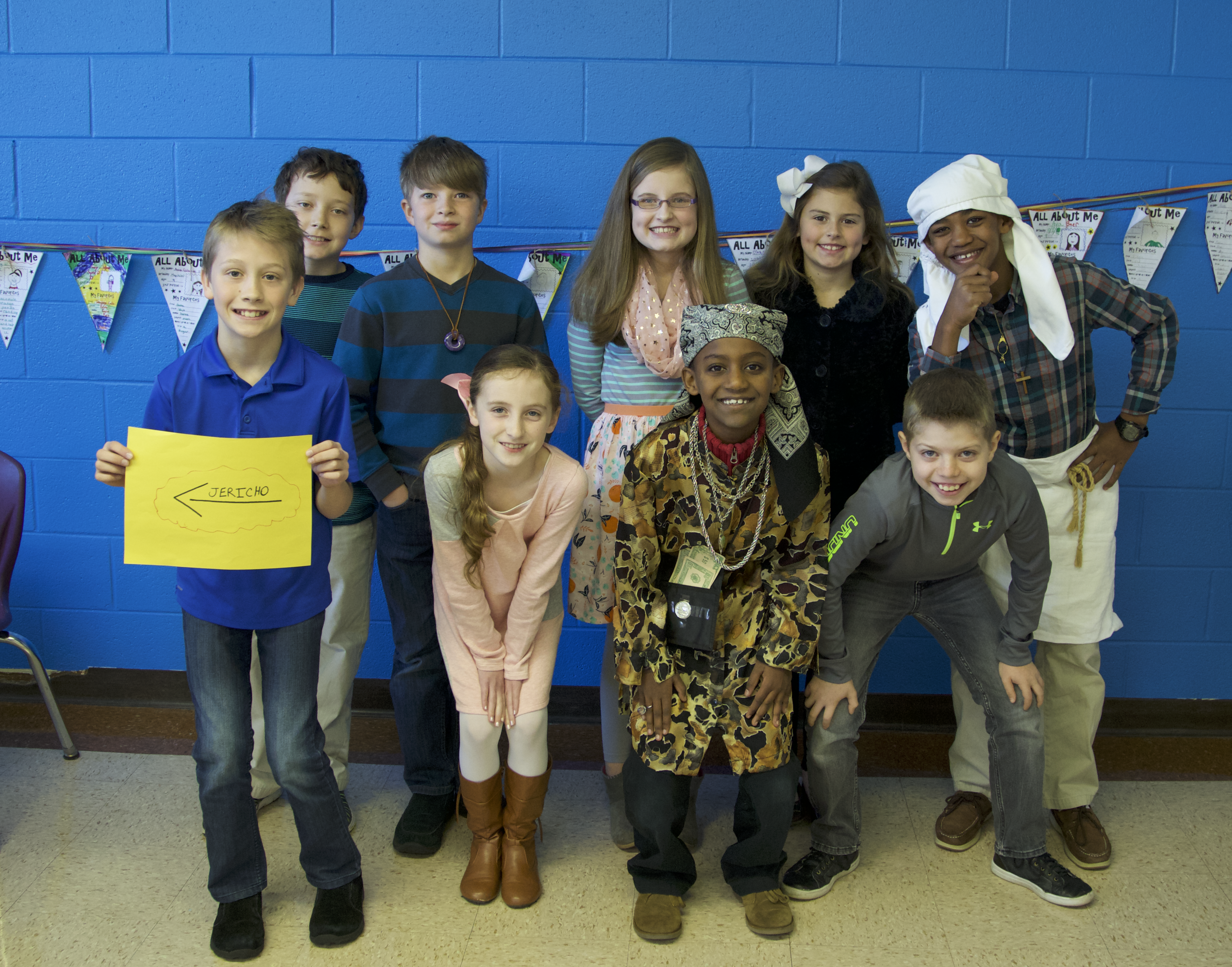 Preschool & Elementary Sunday School- 4 year olds- 5th Grade
Sunday School is our primary point of connection for preschool and elementary children and offers them an opportunity to learn and grow in God's word and experience His love through community. We strive to keep our classes small to build relationships, foster community, and keep all children safe. We would love to have you join us Sunday morning at 9:30! If you are new to BUMC, please stop by the Connection Point outside the Chapel area in the C-building to get connected!
For more information about Preschool and Elementary Sunday School or to volunteer, contact Megan Teegarden at .