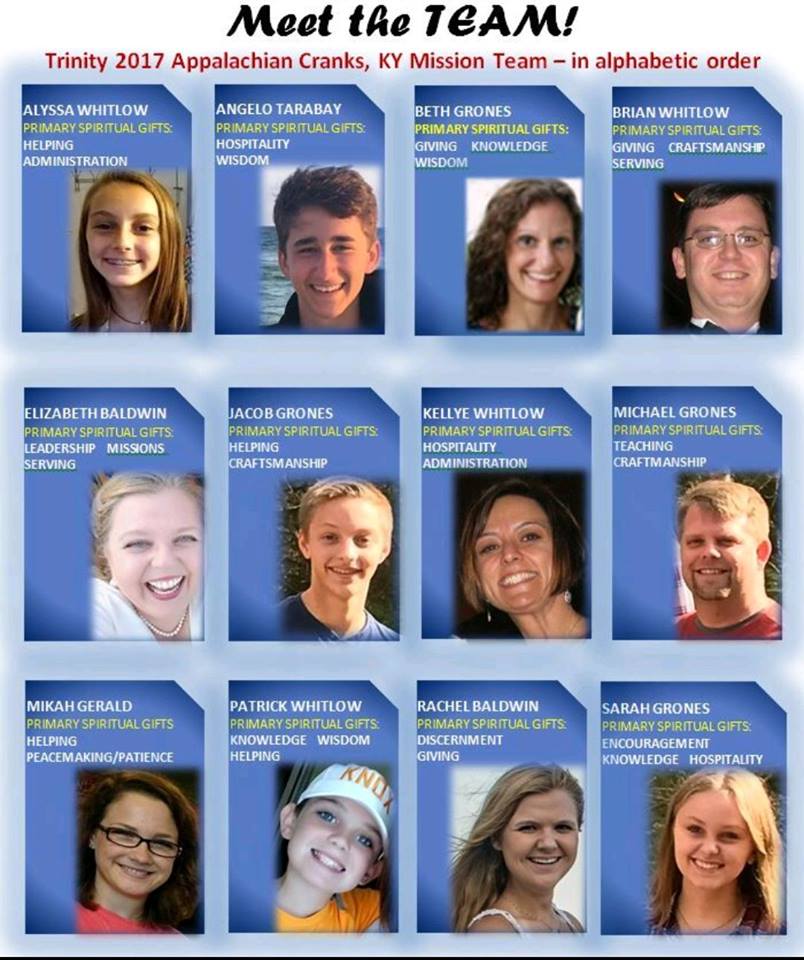 This fall, Trinity Church will partner with Cranks Creek Survival Center to make houses in Cranks, KY safer, warmer and drier. Cranks is in Harlan County, KY one of the poorest areas in the United States. Cranks median annual household income is $17,000. The Trip is October 10th-15th.
If you can help to provide food for the team please bring it in by October 8th. SIGN UP HERE
If you are interested in this mission trip, please contact Elizabeth Baldwin .