---
---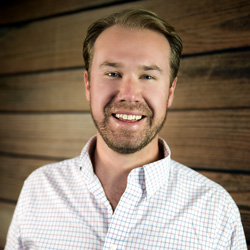 Adam Jones – Director of Student Ministry
615.324.7259 ♦
Adam has a degree in Biblical and Theological Studies from Lambuth University and a Masters in Youth Ministry from Memphis Theological through the Center for Youth Ministry Training. Adam is passionate about teaching and speaking in a way that connects the Gospel to teenagers and helps them realize their vital role in the Kingdom. Adam began serving as clergy under deacon's orders in 2015. He was a part of BUMCSM while he was in High School and is honored and blessed to be serving the congregation that helped him hear his call. Adam and his wife Carlisle both serve in youth ministry in United Methodist Churches and spend most of their time ministering to teens and laughing at their bulldogs, Hurley and Patty.
---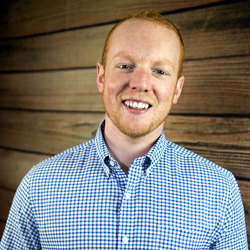 Derek Walker – Associate Director, Middle School
615.324.7247 ♦
Derek is originally from the beautiful island of Ireland and has an undergraduate degree in youth and community work with applied theology from Belfast Bible college. He moved to Nashville in the Summer of 2013 to study a Masters in Youth Ministry from Memphis theological Seminary through the Center for Youth Ministry Training. Derek is a HUGE Arsenal fan and an even bigger fan of his wife Kaitlin and sweet pup Rowan. In his spare time he loves to play soccer, make music and make things out of wood.
---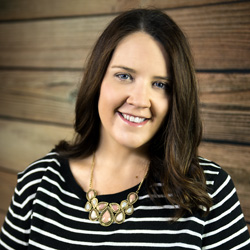 Lee French – Associate Director, Missions & Outreach
615.324.7237 ♦
Lee oversees our 30+ small groups and works to empower and equip students as they grow in their relationship with Christ. She plans and writes the curriculum for the Sunday night series, trains our group leaders, and teaches in both Sunday School and Sunday night programming throughout the year. Lee graduated from Auburn University with a degree in Sociology and New York University with a Master's in Clinical Social Work. She is currently attending Asbury Theological Seminary, working towards a Master's in Christian Ministry. Before coming to BUMC, Lee worked as a therapist, and she brings her passion for investing in the lives of others to her work here at BUMC. Lee is married to Herschel- who also serves on staff at BUMC as the Director of Adult Discipleship- and they are proud parents to their sweet baby boy, Sellers. Lee loves to spend time with her friends and family and her dogs, Izzy and Reba. She enjoys traveling, live music, and cheering on her Auburn Tigers!
---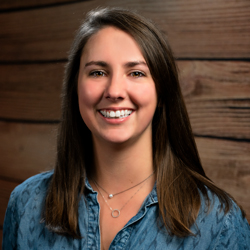 Kate McKnight - Associate Director, Discipleship
615.577.7271 ♦
Being our newest member of the team, Kate has a degree from the University of Evansville with a degree in Clinical Psychology and a Masters of Youth Ministry from Memphis Theological Seminary through the Center for Youth Ministry Training. While calling West Tennessee home, Kate loves connecting with students and being their biggest fan. She is in charge of things like making sure Adam stays on track, helping volunteers fulfill their call to ministry, and helping the team understand that tea is a better alternative than coffee. She loves to travel, make sandcastles, and watch organized sports.
---
Mason Caviness - Student Ministry Worship Leader

Mason Caviness is originally from the small west Texas town of Seminole. His passion for worship started when he began leading his youth group in the 8th grade. He continued to lead all through high school and, after graduating, attended Berklee College of Music in Boston, MA for 3 years. He then moved to Nashville, chasing his dream of becoming a songwriter. While writing and playing around Nashville, Mason served and led at a number of churches, and in February 2018 was hired on to the youth staff here at Brentwood. Mason is so excited to be leading and working with the youth. He hopes that they have a genuine encounter with Jesus and are moved into a deeper relationship with Him.
---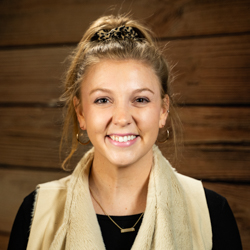 Hannah Duffett - CYMT Resident
615.324.7247 ♦
Hannah graduated from Birmingham- Southern College in 2017 and has been working on her Masters in Student Ministry from Memphis Theological Seminary in conjunction with the Center for Youth Ministry Training. Born and raised in Franklin, TN, Hannah grew up in a youth group that influenced her to continue on in ministry. She loves running, being outside, pugs, cycling, eating desserts and making memories with friends.
---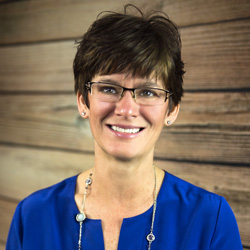 Rosanne Schenck – Administrative Coordinator
615.324.7251 ♦
Rosanne graduated from Clemson University and worked in the corporate world prior to becoming a stay at home mom for 14 years. After moving into the Brentwood area in 2009 from Chicago she started volunteering in the Student Ministry area and took on the job of Administrative Assistant when it became available in August of 2010. Rosanne is married to Mike and is the mother of 2 daughters Katherine and Rebecca who are both students at Clemson University.
---